Debut EP of the Canadian Dan Carew incl. some remixes
of Fax, OCP, Humeka and Glander.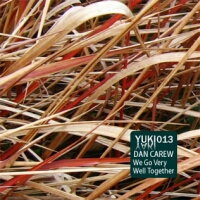 Dan is a real minimalist, somewhere inbetween electronica classicism and minimal house. Hardly to imagine that you could strip down a rhythm more efficiently down to its very basic sound bits and bytes, while being hopelessly in love with innocent melodies. The cover of the release is part of the Nils Clauss ShowCase on Yuki Yaki.
Tracks:
01. Daniel Carew – Zen Timer
02. Daniel Carew – Lonithan Ward
03. Daniel Carew – Downtrust
04. Daniel Carew – Regular Monthly Payments
05.Daniel Carew – Romantics' Semantics
06. Daniel Carew – Bored Of Canada
07. Daniel Carew – Lonithan Ward (Humeka Remix)
08. Daniel Carew – Zen Timer (Glander Remix)
09. Daniel Carew – Romantics' Semantics (Fax Remix)
10. Daniel Carew – Regular Monthly Payments (OCP Remix)
Links: Releasesite
Zip-Package-Mp3
Zip-Package-Ogg Stream
Yuki Yaki www.yukiyaki.org