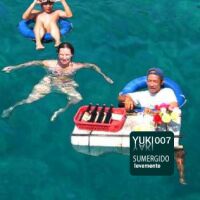 Who doesn't like the summer?
"Levemente" by Sumergido reminds us of the warm season.
The four relaxed electro tracks of the EP range between House and Dub,
always light and a little playful. You just notice that the summer of Buenos Aires never ends.
Apart from Sumergido's tracks you'll find two electro Remixes by Scaff
and a heavyweight electrodub Remix by Glander.
Releasesite: http://www.yukiyaki.org/releases/YkYk007/Sumergido/Levemente
Website: www.yukiyaki.org