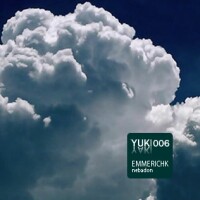 Yuki Yaki is pround to present this six-track ep by the mexican artist Emmerichk.
His "Nebadon EP" offers Minimal House tunes with an edge.
Crispy clicks and cuts garnish warm floating chords at
cosy minor over a well composed layer of hypnotically pounding rhythms ?
never to fast to spoil the relaxed scenery.
Emmerichk's music is a wilful mix of sound carpets, clicks-and-cuts
and rhythmical micro-structures. His tracks also adress dancefloor
audience as minimal an dub techno elements are involved in
these songs.
Release-Site: www.yukiyaki.org/releases/YkYk006/Emmerichk/Nebadon
Website:www.yukiyaki.org